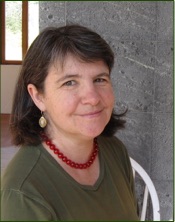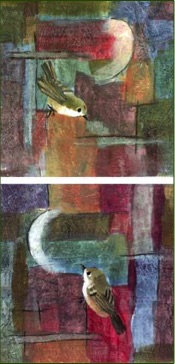 About Sheila
Prior to my private practice, I worked in community mental health for five years, where I provided mental health counseling, art therapy, play therapy, and sandplay to a diverse population of ages and mental health concerns. I have provided art therapy for children, teens, adults, and small groups such as: art therapy for hospice volunteers, depression, art therapy in a family shelter, art therapy with substance recovery, and art therapy stress-reduction workshops.
I have a dual Master of Arts in Psychology and Art therapy degree from Antioch University, Seattle. I also have a Master of Fine Arts degree in Painting from the University of Oregon. Art has been a part of my professional life for 30 years. I have studied and have experience in the textile arts, painting, drawing, and printmaking. I have long been interested in Jungian psychotherapy. The depth-psychology process, paying attention to dreams, and the use of art has led me to a deeper sense of wholeness, and health. The combination of counseling and image making through creative processes has been a union of two of the most important arenas in my life.
I hold a deep experience, appreciation and respect for the healing aspect of each individual psyche, and know that creative experiences are one of the most effective ways of engaging the healing facets of a person.  Creativity can manifest in image making through art materials, sandplay, dreams, and play activities. This is where I hope to engage with clients, to encourage their own natural creative expression and inner exploration toward a sense of greater wholeness.
I am a member of the following professional associations:
• American Art Therapy Association (AATA)
• Jungian Professional Association (JPA)
• Sandplay Therapists of America (STA)
• American Counseling Association (ACA)
Washington State License: LH60389084